1984 Socata TB-20 Trinidad – Price: GBP £74,999
Specifications
Year: 1984
Manufacturer: Socata
Model: TB20 Trinidad
Serial#: 414
Condition: Used
Total Time: 1,742 hrs
Registration: G-BPTI
Airplane location: United Kingdom
Airframe
Total airframe hours:  1,742  hrs
Engines
Type: IO-540C4D5D
Serial : L-22345-48A
15 Hours since Zero time
Propeller
Type: HC-C3YR-1RF/F7693F
Serial: DY7901B
3 Blade propellor 15 Hours since new
July2018
Avionics
Avidyne IFD 440 recently fitted, providing 8.33 Comms.
Garmin Mode S transponder fitted.
Fully functioning Autopilot.
Additional Equipment
Interior
Grey leather with navy blue carpets. The leather is in tip top condition but will benefit from a clean. A few trim pieces will need minor rectification and this will be done before the sale completes. 7/10
Exterior
6.5/10. The paintwork is 100% original and would benefit from some minor touching in and a coat of polish. A few screws could do with replacing and all of this will be rectified before the sale completes.
Notes
Fabulous low time airframe benefitting from a new engine and propeller. Recent investment in avionics. The undercarriage was totally overhauled 3 years ago. Used for long distance flying to the South of France on a regular basis.
---
Contact Information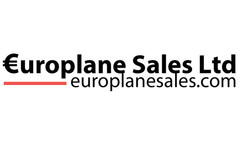 Europlane Sales Ltd
Mr. Andrew Freeman